Jane Pridmore
Jane Pridmore's classic white garments is contemporary with a soft touch of elegance. We talk to the young designer about her inspirations and fashion philosophy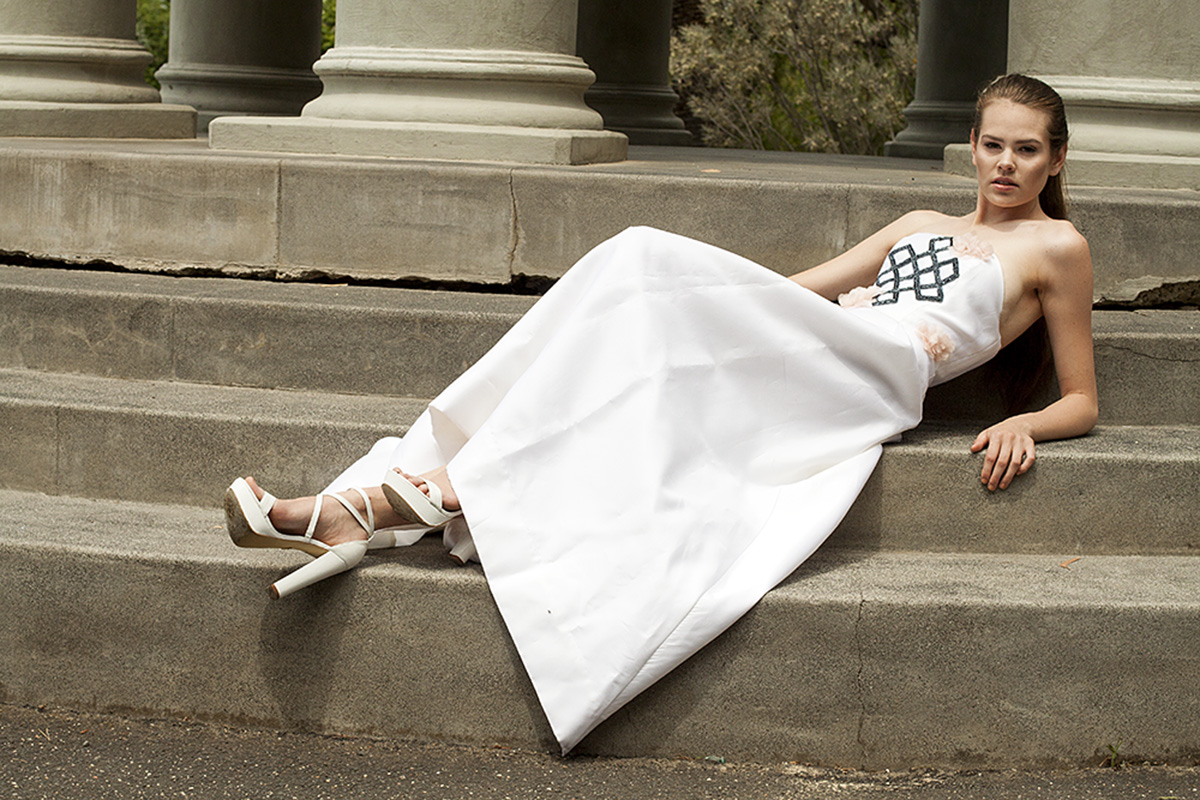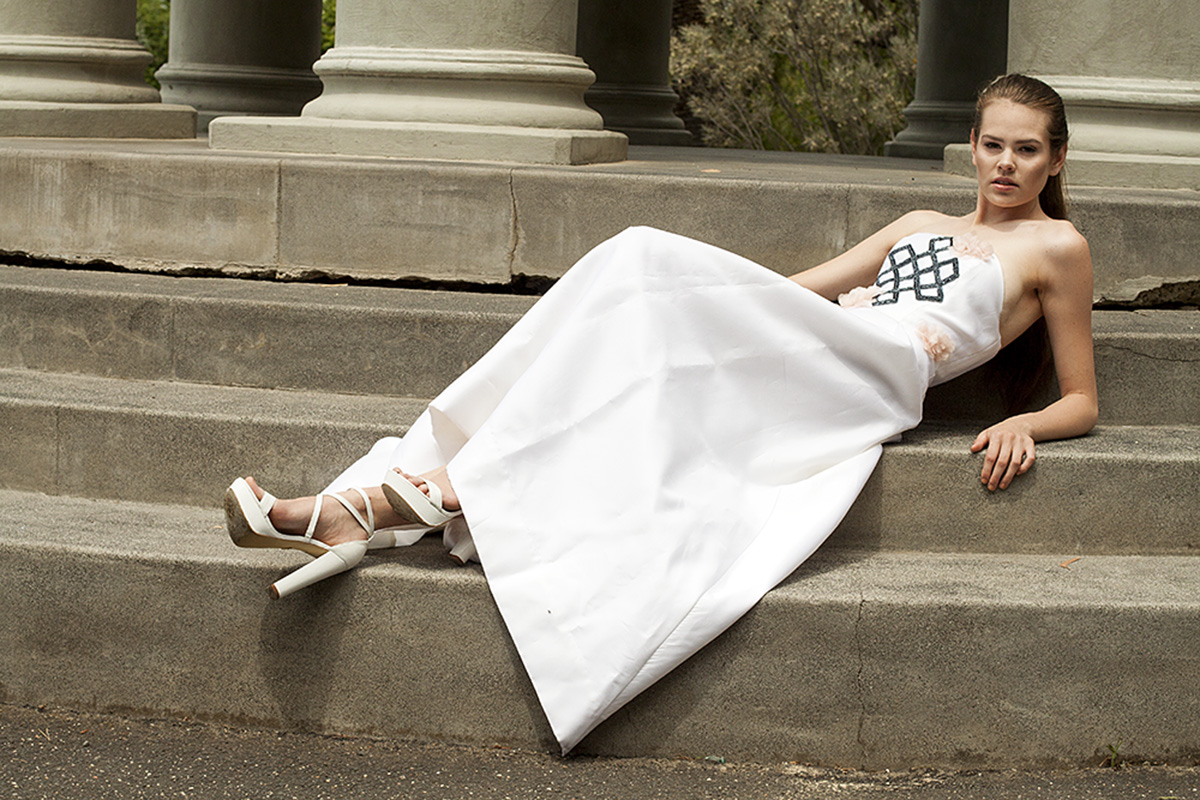 Hi Jane! Tell us a bit about yourself
Hi Tia! So nice to meet you! Well, the first thing I always tell everyone is that I'm an identical twin. She's my biggest supporter, but she's living in America at the moment though. I just graduated in November 2015 from the Academy of Design, Australia and I also studied abroad at Paris College of Art in 2014. I've also interned and volunteered at many events, and for some amazing brands, and I'm currently working for a Melbourne based Couture company, which is amazing!
Where did your passion for fashion come from?
It's something that has always been there! I love how fashion is constantly changing! It's something that makes an impact on people because appearance is the first thing you notice about a person, not the event, what they do for a living, etc.! When I was a child, I would always draw figures, and clothes which I could stick onto the figures. I also loved cutting anything and everything (sorry about your flowers mum), and of course playing dress ups! I guess you could say it was always there, but it wasn't until early high school, where the idea of studying Fashion Design came about. It started as a joke but then I started to really consider it, which I'm so glad I decided to go down this path!
What was the inspiration behind this collection?
My collection is called Samsara. It is inspired by the Hindu definition of Samsara, being "the continuous cycle of life, death, and reincarnation". Materials can undergo the same continuous cycle, through new, decomposing and recycling, and I really wanted to draw a line between the two. The whole world seems to be part of this cycle, and that is also where a lot of my design inspiration comes from - what I see, feel, experience, the people I meet, cultures, life, etc.
Do you have a favourite piece from this collection?
My favourite piece would have to be the Revivre gown. It took the longest time to make, but I loved the craftsmanship that I put into it, which I learnt a lot of it in Paris - hand beading and corsetry. After going to Paris, I came back with a lot more skills and techniques, and I guess having made this gown is something I'm very proud of.
What is your personal fashion style? Do you think this influences the way you create your pieces?
My personal style is quite simple. I probably wear a bit too much black, but I love subtle pastel and neutral colours, and minimal, elegant pieces (especially pieces which incorporates lace). I get a lot of influences from Paris in both style and influence, but when I design, I like to drape, and play with fabric. I also have a strong focus more on meticulous craftsmanship such as hand beading, flowers, laces, the finishings of the garments, etc.
What is your fashion philosophy?
I'd say my fashion philosophy would be to dress as yourself. Too many people today follow fast-fashion, trends, etc. (note the "follow"), and I know that's how fashion has always been, but sometimes people lack self influence, and try to imitate too much what other people wear. In saying this though, my favourite area of fashion is Haute Couture. It's breath-taking, I love that each garment is a unique piece as well, just like each of us.
If you could dress any one in the world, who would it be?
If I could dress anyone in the world? That's a tough one! Perhaps Nick Bateman… If you don't know who he is, then you're missing out on some major eye candy! But in all seriousness, instead of someone "famous", I've always wanted to dress a homeless person in something beautiful. It may not be a priority for them, but I've always felt that it can make a difference in helping with confidence/self-love/appreciation/etc.
Other than fashion, what do you also love?
Two of my other areas of passions are travel and music. My sister and I grew up speaking 2 languages, and also travelled a fair bit from a young age. We've both travelled to over a dozen countries, with more places on the cards! Over the years, we've also some how ended up learning more languages… Not all fluently, but some we know enough of the basics to understand and be emersed in the culture. With music, my sister and I grew up learning a few instruments each, so it's also a big part of our lives as well."
PHOTOGRAPHY: Bianca Jade
MAKEUP: Melinda Zagame
MODEL: Brittney Kauer